Measures regarding the Coronavirus
Dear guest of City Skydive.
To ensure the safety of our guests and crew we follow the advice of the R.I.V.M. to close our doors from monday 16-3-2020 until further notice.
People who have already booked flights can reschedule it free of charge from the moment we can open our doors again.
Keep track of our social media and website for the latest news.
Regards,
Team City Skydive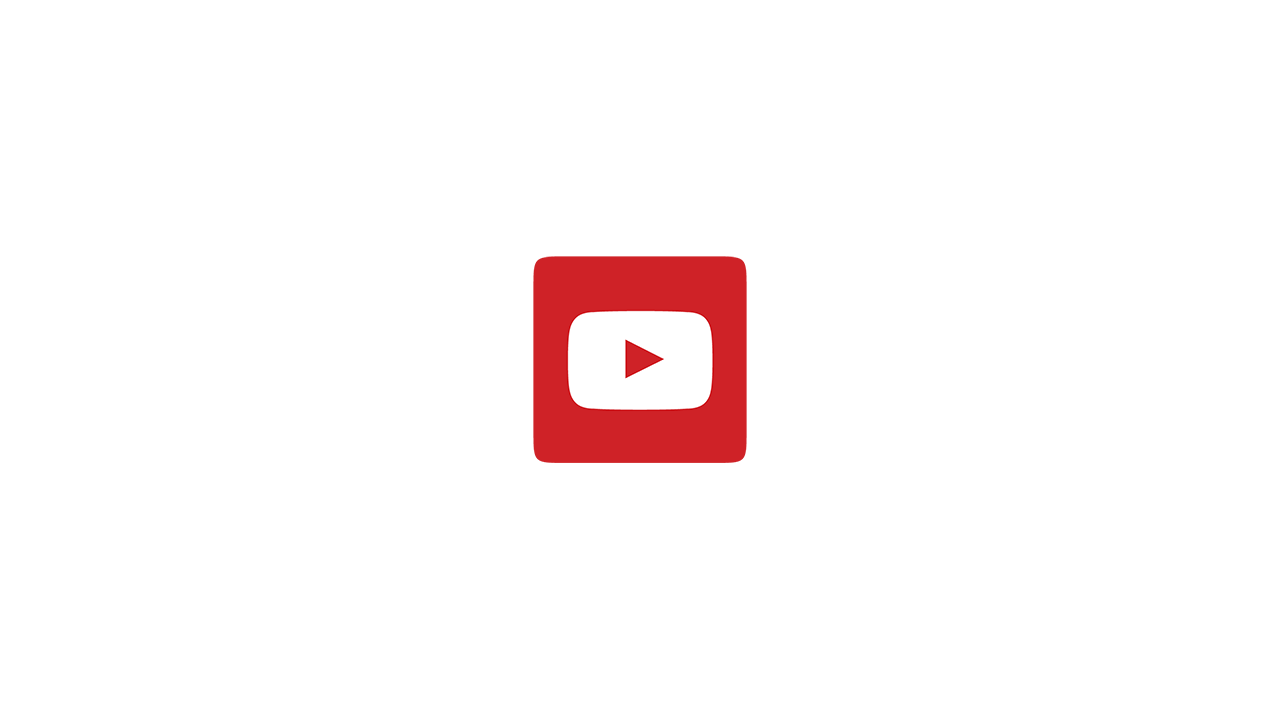 Welcome at City Skydive
The World's first center with twin flight chambers, where you are about to make the dream of flying come true. In a safe environment, under the guidance of our certified instructors, you can experience a freefall. Like jumping from out of a plane of 4,000 meters of altitude, but without jumping out of a plane.
Experienced sportflyers can turn to us for their (team-)training and enhancing of flying skills in our state of the art wind tunnels.
Our unique building is located right beside the highway A2 at exit Maarssen at Utrecht.
Reviews
"Great fun! Very professional and enjoyable. Taste for more!"

Door Erwin Groeneveld op October 6, 2019

"Top location! Top instructors! Top experience! I'm hooked!"

Door Welmoed Sommer op February 24, 2020

"Good atmosphere. Instructions were clearly and clearly indicated. We will definitely come back."

Door Shireen Nona Manis op November 17, 2019

"My husband and daughter have been completely happy with their experience. Everything was great, from the first welcome, the experience to the friendly instructor. Thanks!"

Door Miranda Westenberg op August 1, 2019

"Very nice first introduction! Together with sister, one of her bucket list wishes was fulfilled for our mother (75). We really enjoyed it! The guidance was super nice and nice. Recommended!"

Door Mark Sanne op March 8, 2020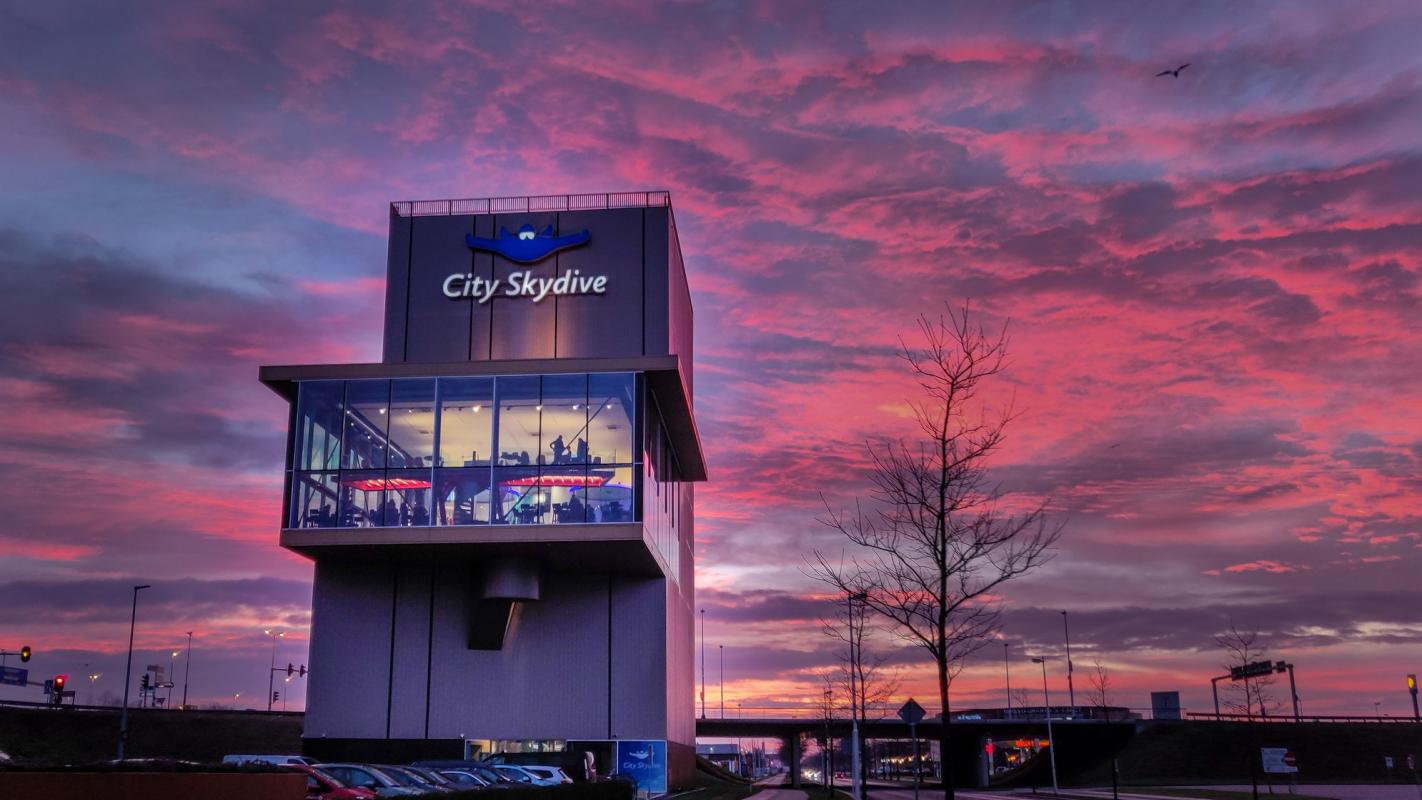 CS PARTYYY, FOR EVERYONE!
Saturday evening April 18th is being cancelled due to Covid-19 virus
Ladies Night but you're no lady?
Date Night but you've got no date?
Don't worry, we've got you covered!
City Skydive Party is the event night for EVERYONE! It's our birthday and this calls for a celebration.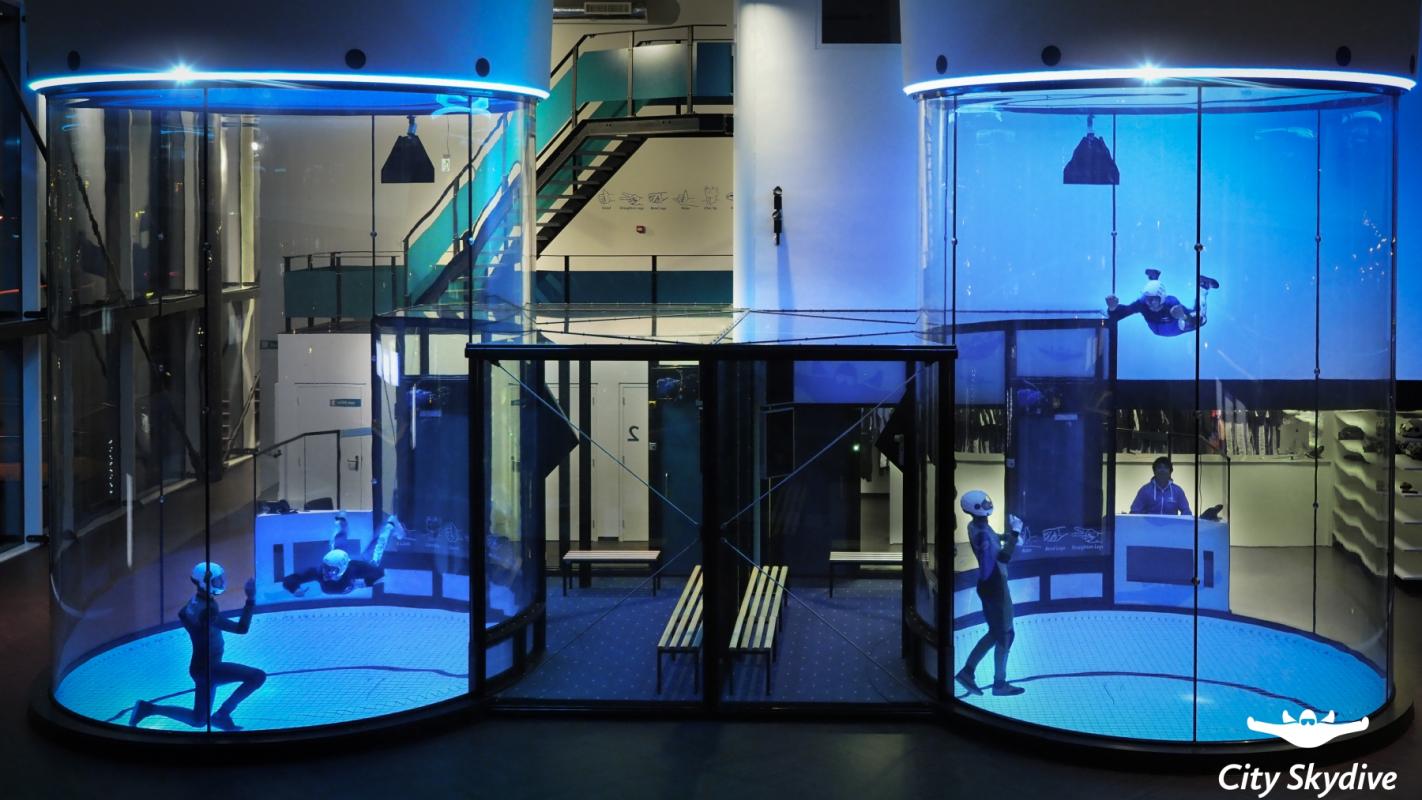 TWIN Day
Is being cancelled due to Covid-19 virus
On April 14th, it's our twin's birthday! Our tunnels will be three years old and this calls for a celebration in style!
Are you twins? Have you always wanted to fly?
Book as twins and get an extra flight for free, which you will get to fly TOGETHER!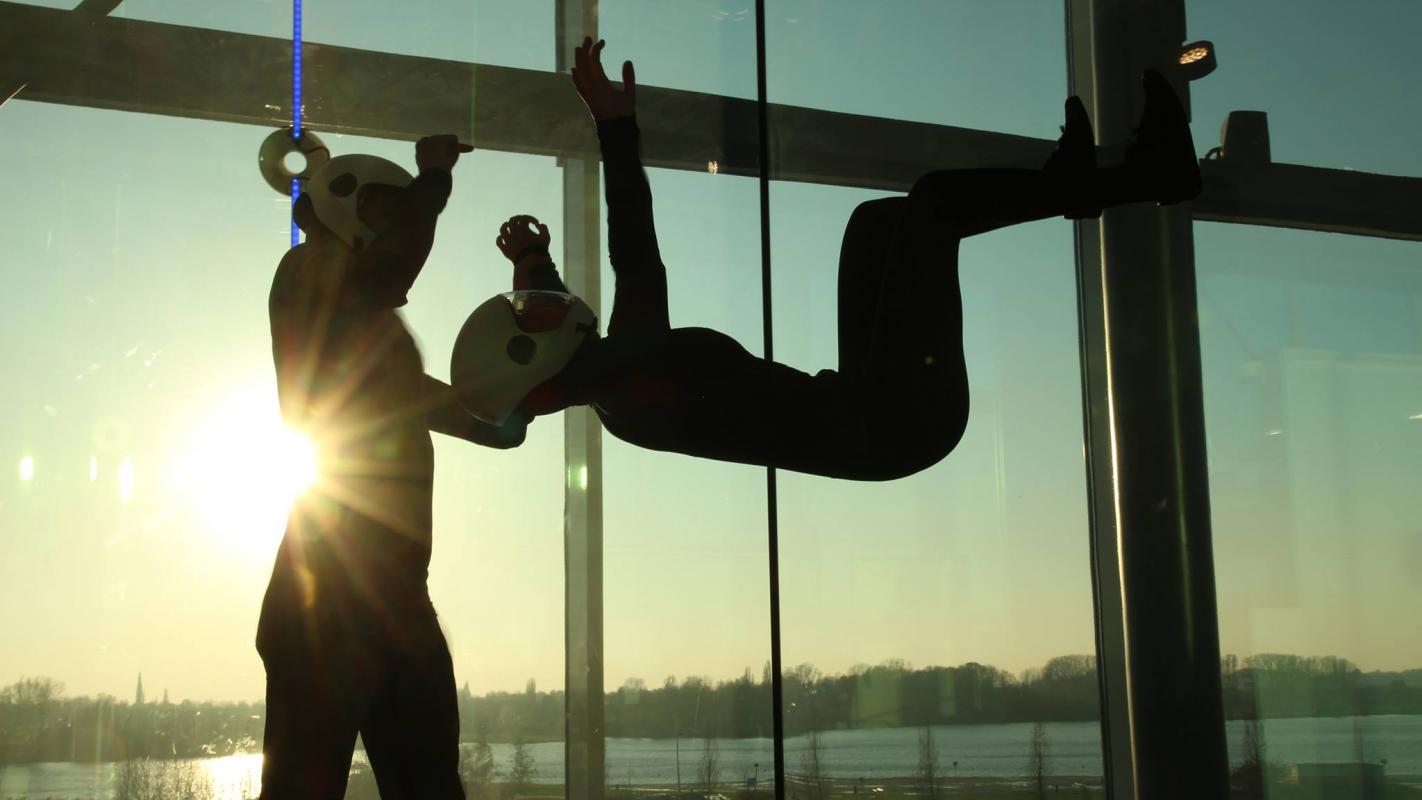 Fly 2 GetAir
Are you a freshly licensed sport-flyer? Do you dare to fly with other sport-flyers? Or would you like to get some extra training before attempting to fly with others? Your Coach will make a work plan to get you flying with your friends in a safe matter based on your personal needs. On the community nights the focus will be on safety when flying with other people.